Ski Area
Ski Rent - your partner in Seefeld
In recent years, Seefeld has repeatedly been the venue for various Nordic World Cup events. In addition, Seefeld was a co-organiser of the Universale (Olympic Games for Universities). Furthermore, several prizes have been awarded in the recent past due to the excellent condition of the cross-country ski trails in the Seefeld Olympic region.
Back in the 70s, Ski Rent started with 400 pairs of skis. In the meantime, the range of ski-rental products has been constantly expanded and adapted to the needs of Ski Rent customers. Today, Ski Rent offers about 600 pairs of skis (carving skis for beginners up to race caver) as well as snowboards, cross-country equipment, toboggans, children's bobs and helmets for rent. Meanwhile, various accessories such as hats, gloves and helmets are also on sale in our small shop.
The state-of-the-art equipped service centre complements the offer of our ski rental perfectly. With the latest ski service machines from the Wintersteiger company, both our rental skis can be optimally maintained and your own skis can be restored to perfect condition. We are particularly proud to have the latest Ceramic Disc technology for optimal preparation of the ski edges.
We pay special attention to continuous quality improvement and the implementation of safety standards in accordance with the latest legal regulations. Ski Rent has set itself the goal of constantly growing with the new challenges of the modern ski world.
PISTENPANORAMA
Das Pistenpanorama der Skiarena Seefeld. Download als

---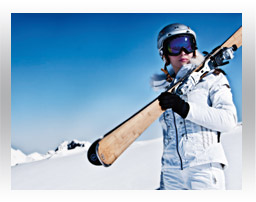 Happy Ski Card
Preise aller Skipässe, Tages- und Punktekarte.. Download als

---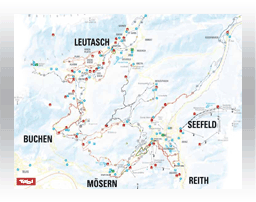 LOIPENPANORAMA
Das Loipenpanorama der Skiarena Seefeld. Download als

---
# WEB-LINKS:
Hotels und Unterkünfte:
Seespitz: https://www.seespitz.at/
Olympia: https://www.hotelolympia-seefeld.at/
Seefelderhof: https://www.seefelderhof.com
Princess Bergfrieden: https://www.oasisresorts.at/princessbergfrieden
Sonstige:
Skischule Seefeld: https://www.ski-seefeld.at/
Skiset: https://www.skiset.de
Ski Rent: https://www.skirent.at
Wetter: https://www.wetter.at
Seefeld: https://www.seefeld.com
---